Boiler Servicing and System Maintenance

My career as a gas engineer started over 10 years ago for a Social Housing service provider, which at the time was based in Windsor. Where I completed my work experience and adult learning apprenticeship. Following which I began my first position as a Gas service engineer. I then progressed through all in house training opportunities with various boiler manufacturers and much more. More details of my credentials can be found on Linkedin – https://uk.linkedin.com/in/wesley-clark-53964235
During this time I spent well over 10000 hours – averaging 8 to 10 appointments daily. Primarily completing Landlord safety certs and boiler servicing. From this experience I formed the basis of what I now call the 'Wsc Service Regime Checklist'. As every boiler I work with is either a different make, model, type and age. I have collated the manufacturer service requirements across the board, amalgamated with years of intense experience and consolidated this into a procedure that I apply to every boiler and central heating system.
This is broken down into a few options depending on the extent of checks you require.
From a standard boiler service to a full strip down service, a gas safety check, system health check.
You may have a newer installation in which most cases in the first 3 years only requires a standard boiler service. Although if you have older and newer parts of the system it may be worth considering a combination of the above mentioned. Some Boiler manufacturers offer boiler warrantees providing in some cases up to 10 years cover. As long as your boiler and systems are up-kept and maintained inline with industry standard requirements you can be rest assured that your Manufacturer will honour your warrantee agreement.
It is highly recommended to ensure your boiler is correctly maintained. And in order to achieve this manufacturers do recommend that they are checked annually according to normal use. It is a good idea not only to maintain its efficiency and correct functions but also its safety.
Unfortunately as much as the gas industry is regulated there are still a number of individuals known as 'Cowboys' doing unregistered gas related work. As these individuals are not trained and kept up to date with Gas Safe and industry standards it is a high risk to trust their workmanship.
We work on all the various makes, models and types. Including open flued , room sealed, balanced flued, standard efficiency, high efficiency condensing, floor standing or wall mounted, heat only and combination boilers. More often than not we now deal with mostly condensing room sealed boilers. These are more common now than ever as they perform to optimum efficiencies of around 90 %. Composing of lower water content heat exchangers either made of stainless steel or aluminium.
Modern day condensing boilers are designed to provide the highest levels of efficiency. And with that they require significantly more maintenance than your older standard efficiency boilers of which a few are still working.
The design of a combination boiler in all cases now incorporates a sealed combustion chamber. This in turn generates a dense environment greatly reducing the loss of latent heat. During which this does generate sediment build up with in the combustion chamber. Annual servicing is highly recommended by manufacturers to maintain and test annually.
As well as keeping the boiler maintained it is equally important to up keep your heating systems as a whole.
A standard boiler service should include a water test. The central heating water content is chemically treated. An inhibitor is added at the time of commissioning the system and or boiler. As well as should be replenished every 3 to 5 years. As long as with in this period the system water chemical content is consistent with the concentration of inhibitor needed. In the case of regular repairs or re-topping up of the system this may deplete the concentration of inhibitor needed to be added back in to the system.
To find out more about the services , prices and availability I offer kindly complete the contact form at the bottom of the page and additionally where it sais Your Enquiry you can add the following details below. I will respond with in 1 to 2 working days.
-Make, Model, Type and Age
-Service history if known
-Last time inhibitor was added
-Micro-bore or larger size pipework
-Any issues and service type you are looking for
WSC Plumbing's Promise:

Guaranteed Workmanship & Quality Assurance
Book a WSC Plumbing Engineer Today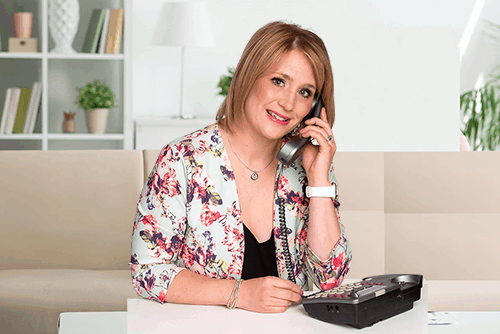 1) Call 0118 3753 412
2) Our dedicated friendly team is ready and waiting to take your call
3) We take time to understand and log your enquiry
4) We explain the costs
5) We arrange an appointment
Accreditations & Certificates.
WSC Plumbing currently hold the following industry recognised accreditations & certificates:
Gas safe registered engineers
Plumbing Enquiries.
For your heating and plumbing enquiries.